Infrastructure & Technology
Best infrastructure for reliable, accurate, efficient, and ensuring outcomes of all the tests.
Infrastructure & Technology
The infrastructure of the genomic lab is designed to serve the entire UAE population efficiently with its advanced and sophisticated technologies. The lab is equipped with high-precision modern equipment and resources. All these are aimed at providing revolutionary healthcare services and driving innovation in the field of genomics. The lab infrastructure is optimized for efficiency, accuracy, and reliability, ensuring that the lab is able to meet the needs of the entire UAE population with the latest advancements in technology and techniques. With a commitment to excellence and focus on providing the best possible results, the genomic lab in Dubai is dedicated to advancing the field of genomics and improving the health and well-being of the local community.
The genomic lab is equipped with the latest technology and techniques, making it one of the best laboratories in the region. The lab features advanced genomic facilities with optimized infrastructure and a highly skilled team of professionals working together to deliver the highest-quality results. The technology used in the laboratory is carefully selected to ensure accuracy, efficiency, and reliability, making it the best choice for those in need of genomic services. These include the following.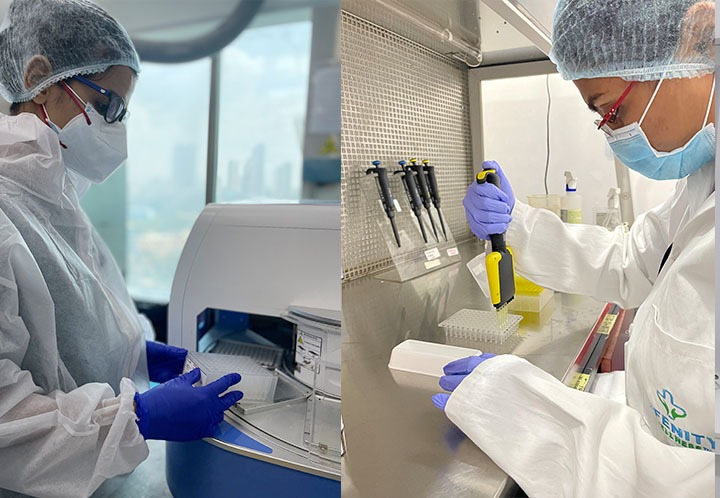 Experience Our Advanced Healthcare Facilities & Services
Our healthcare products and services are used by eminent hospitals and speciality clinics